Grow migrant women's visibility and representation across the Australian corporate landscape, through meaningful employment, career proggresion and leadership development.
Share your Story and Become a Book Author
At Professional Migrant Women, we are building a community of brilliant, resilient, kind women from all over the world. Women who have chosen to call Australia home. Women who show up every day to make Australia a better place.
We want to collect stories about powerful migrant women and women of colour. We invite you to tell yours and join us in celebrating your journey, your power, and the contribution you make to Australian society and workplaces.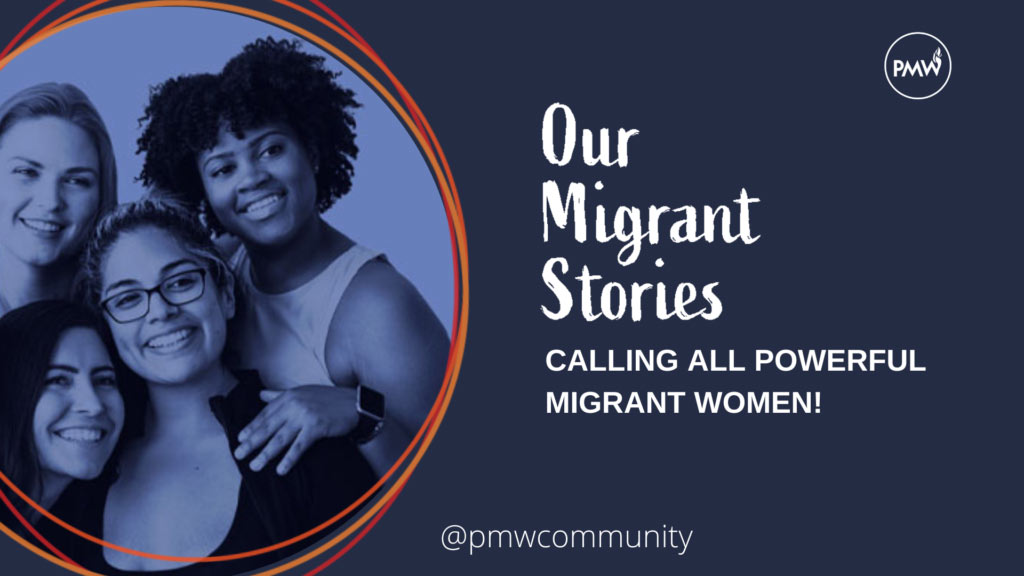 BECOME PART OF OUR COMMUNITY
Make a connection, make an impact, make a difference.
At PMW, we have created a space where you can find a community that understands your needs, provides a safe and culturally sensitive environment, and supports you in times when you need it most.
Want to know more?
"Getting into this program has been one of the best decicions I've ever made. Having the guide of the mentors, a support group of like-minded women and access to a great network and events made me believe in myself again and landed my first professional job in Melbourne."
"Empowered Woman! PMW is not only a mentoring program, it is a strong community with powerful women, who offer friendship, support, empathy and always is opening to listen to us carefully and with all their love."
"PMW gave me Hope; not giving up even when disappointed and tired. PMW completed the last pieces of my Job seeking puzzle.
"Being part of this program helped me to build up my self-confidence and realise that I am not alone in this career development journey. Every session was so valuable and motivating as we heard success stories which made me believe that finding a professional job in Australia is a real possibility."
Subscribe to our newsletter
Make sure you are up-to-date with our latest events and have access to exclusive content by subscribing to our newsletter.

Tips for our book writers (Submissions end 15th of July 2022) Hello PMW, We are very excited about sharing the stories of professional migrant women
Read More »

Words by Bianca Asanache   Volunteer now for our common future "As you grow older, you will discover that you have two hands — one
Read More »

Words by Bianca Asanache   Networking is an essential step of the career advancement process. Not only helps with meeting new people but it's necessary
Read More »